Maria Blasco (CNIO, Madrid): Telomerase Activation for the Treatment of Telomere Loss Disorders
6 July 2020 | 12 h 00 min

-

13 h 00 min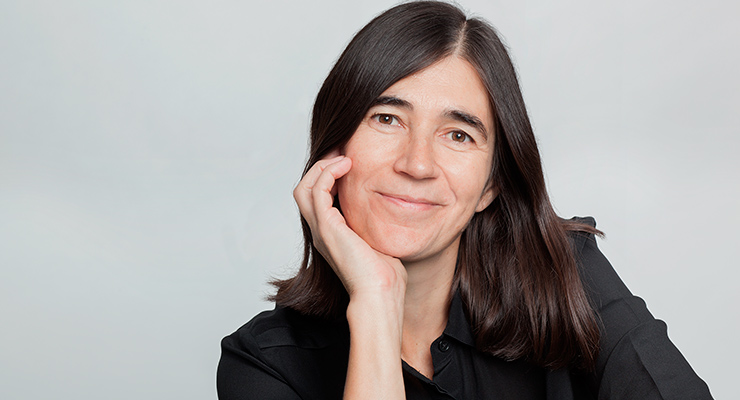 Telomeres are nucleoprotein complexes which protect the ends of linear chromosomes and which play a pivotal role in cellular and organismal ageing. Over the past two decades short telomeres have been associated with a large disease spectrum including degenerative diseases and cancer. In addition, a number of diseases known as telomeropathies or telomere sydromes, including some cases of aplastic anemia and pulmonary fibrosis, are linked to mutations in telomere maintenance genes. Our laboratory has made significant contributions to dissect the role of telomerase and telomere length as one of the key molecular pathways underlying cancer and aging. We previously demonstrated that telomerase activation by means of transgenesis as well as vector-based gene therapy delays a variety of age-related pathologies and increases survival in wild-type mice. Here, I will discuss our more recent work validating the effectivity of telomerase gene therapy for the treatment of diseases related to the presence of short telomeres including models for myocardial infarction, aplastic anaemia and pulmonary fibrosis.
The conference is on Zoom. If you want to participate, please register by sending an email to Maël Lemoine (name.surname [+]@u-bordeaux.fr).
Short bio:
MARIA A. BLASCO
Scientific Director of the CNIO (Centro Nacional de Investigaciones Oncológicas)
Spanish National Cancer Research Centre, Madrid – Spain
Head of the Telomeres and Telomerase Group (CNIO)
Maria A. Blasco obtained her PhD in 1993 for her research on viral DNA polymerases at the Centro de Biología Molecular "Severo Ochoa" (CSIC-UAM, Madrid, Spain) under the supervision of Margarita Salas. Following a postdoctoral stay with Carol Greider at her Cold Spring Harbor Laboratory (New York, USA) where she isolated the first mammalian telomerase gene and generated the first knockout mouse for telomerase, Blasco returned to Spain in 1997 her own laboratory at the Centro Nacional de Biotecnología-CSIC (Madrid, Spain). She joined the CNIO in 2003 as Head of the Telomere and Telomerase Group and Director of the Molecular Oncology Programme (2003-2012). She served as CNIO Vice Director (2005-2011), position she relinquished to take up her current appointment as CNIO Director in June 2011.
Blasco´s Group has made an array of seminal contributions to the understanding the role of telomere biology in ageing, tumourigenesis, and, more recently, on the biology of both adult and induced pluripotent stem cells (ESC and iPSC), as well as on the translation of that knowledge into therapeutic strategies and applications.
Maria A. Blasco has authored to date 269 articles, and her h-index is of 87. Her work is routinely published in high impact journals, such as Science (3 papers), Nature (4 papers), Nature Genetics (6 papers), Nature Reviews Genetics(2 papers), Nature Cell Biology (5 papers), Nature Communications (13 papers) and Cell (9 papers). Her group continues to engage with many scientists and Institutions world-wide.
Blasco has merited vast recognition, both national and international. She was elected EMBO Member in 2000 and sat at the EMBO Council during 2008-2011. She was the recipient the EMBO Gold Medal in 2004. She has also been distinguished with the European Association of Cancer Research "Young Investigator Award" (2002), the Joseph Steiner Award (2003), the Rey Jaime I Prize for Basic Research (2007), the Körber European Science Award (2008), and the Spanish National Research Award in Biology Santiago Ramón y Cajal (2010). Maria A. Blasco became a Fellow of the Royal Society of Phramacy in 2013. In 2019 she was named Vice-Chair of SOMMa ('Severo Ochoa' Centres and 'María de Maeztu' Units of Excellence Alliance) and also became a member of the Board of Trustees of Museo del Prado (Madrid, Spain). Blasco has received three Doctorate Honoris Causa in Spain: Universidad Carlos III of Madrid, Spain (2014), Universidad of Alicante (2017) and Universidad of Murcia (2018). In 2020 became member of the Real Patronato of Museo del Prado, Madrid.